Personalized Support That's Never Reduced To An Algorithm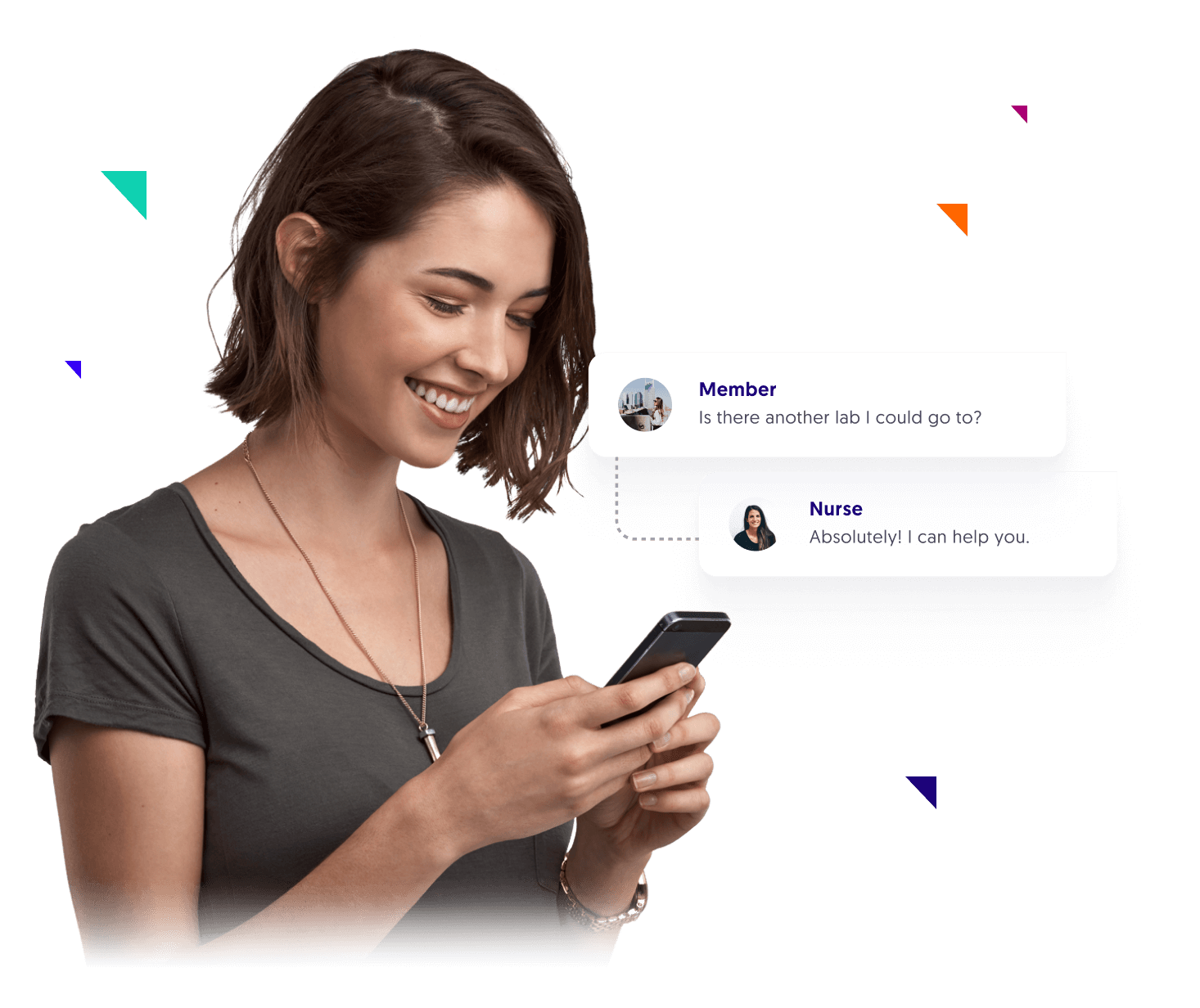 Our member-focused solutions are powered by data, but data alone can't accomplish what we strive for as healthcare advocates: to connect members, employers, brokers, health plans, and TPAs with the support and insight needed to keep care costs down without sacrificing quality of service.

The accurate pricing data gathered directly from our partners, combined with expertise provided by our team of Nurse Navigators, helps members find care solutions with lower cost providers.

For over 13 years, we've utilized specific paid claims information from our partners to ensure that members have accurate pricing information for every procedure—and access to a dedicated support team available to assist through each step of their care journey.
Our Secure Foundation For Healthcare Advocacy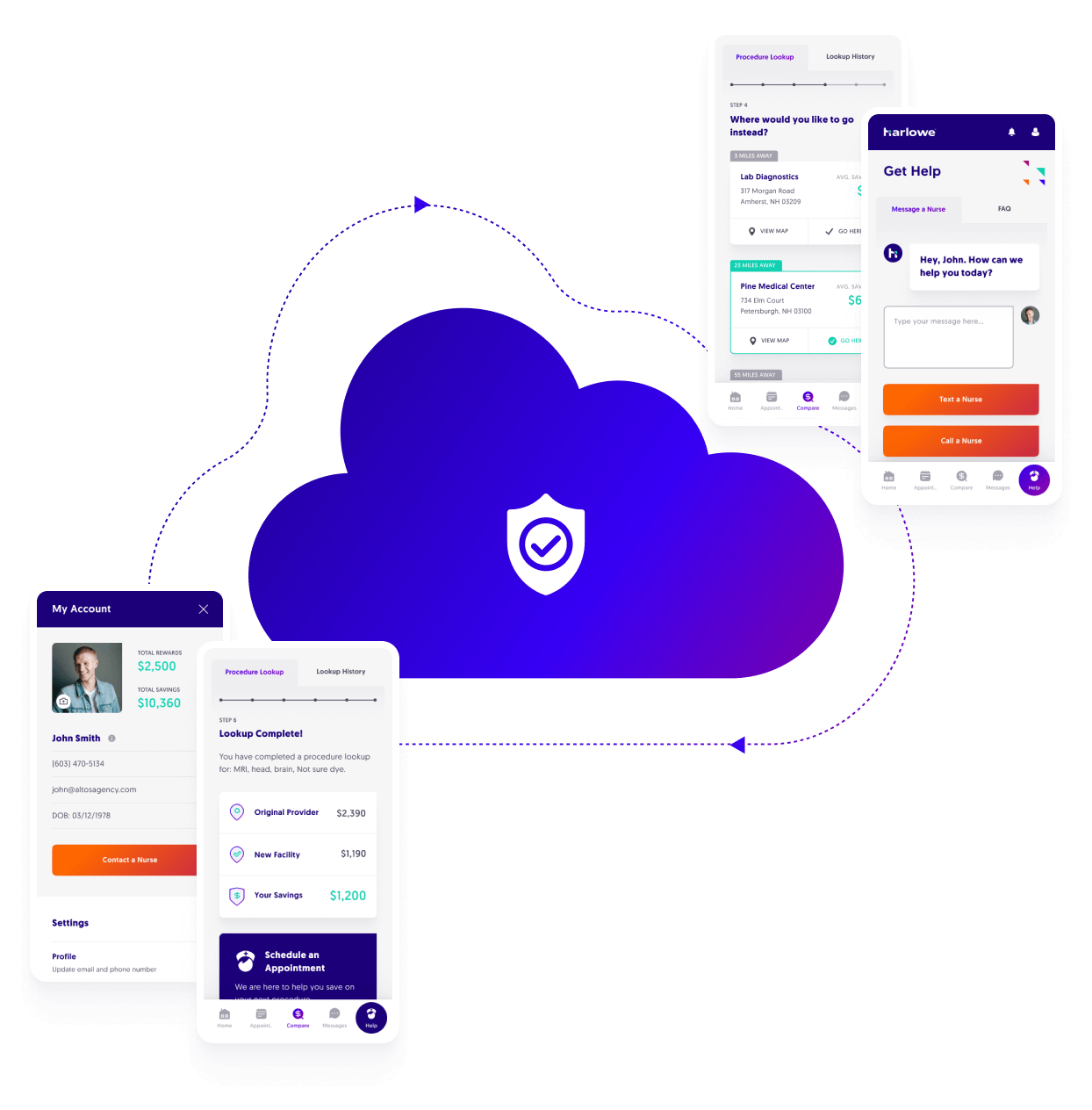 All Data Is Hosted Within Our Private Data Center
The safety and security of our members, partners, and their healthcare information comes first. It's a crucial responsibility that we tackle by hosting and managing data in our very own private, HIPAA compliant data center.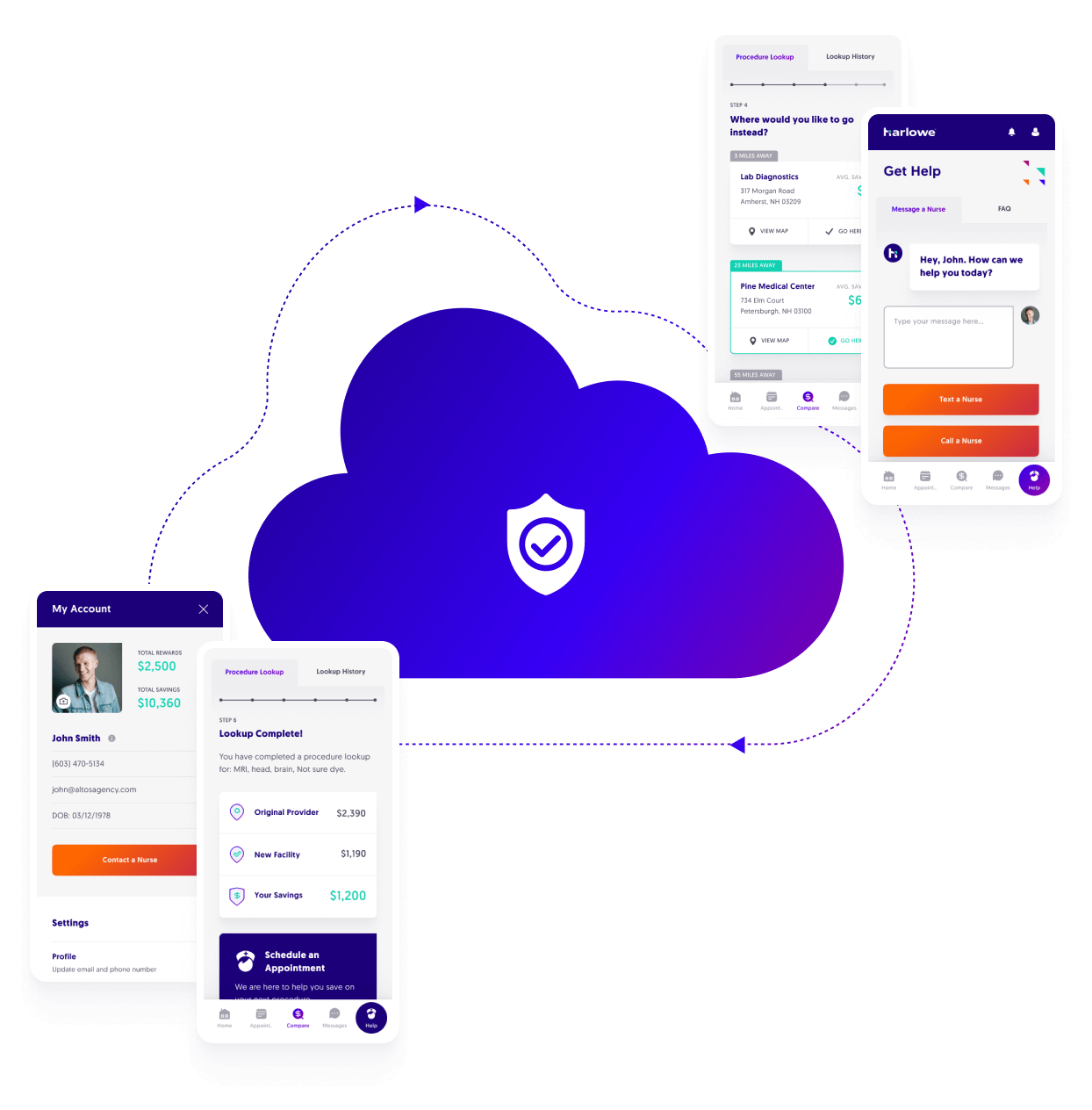 App Reliability Powered By The Cloud
We utilize a redundant cloud infrastructure to power our smartphone app. Our goal is to ensure that the resources we provide remain dependable no matter what—and accessible to the half million users that rely on our platform.
Meet Your Healthcare Allies
We are caregivers, guides, nurses—and champions of efficiency, driven to become your trusted experts as you navigate the complex healthcare landscape to find cost-effective solutions.
Lynne Wallace
CEO
I am a nurse with over 30 years of experience in a variety of settings including critical care, case management, and life care planning. After leaving the acute care setting, I learned that my passion was in developing companies that served a variety of populations, including those dealing with work injuries or their own health issues. Over the past 20 years, I have launched and developed two businesses to educate patients about their injuries or illnesses and assist them in finding the most timely, effective treatment at the best price. As CEO of Harlowe, I am incredibly proud of our team and the services that we deliver—and hope that the experiences of our patients reflect the passion we share about the work that we do.
Zach Lawson
CIO
For a long time, I wanted to be a software engineer—what I became before fate threw a curve ball and landed me in the Property & Casualty Insurance industry. There, I learned the ropes of a niche industry of Workers' Compensation Insurance, where it was impossible for me not to focus on how everyone accesses and utilizes healthcare. Now, as CIO at Harlowe, I love what I do: working at the nexus of technology, health insurance, and healthcare to tell data stories and build the platforms that nurses, clients, and patients use to navigate the seemingly unnavigable world of healthcare.
Joanne Edgar
CFO
I have been a member of Harlowe's leadership as the CFO since its inception, with more than 30 years of experience as a CPA and CFO on my side. When not managing our financial planning and strategy at Harlowe, I act as the managing partner at Lekas Edgar & Company LLC, a CPA firm offering CFO consulting, tax and planning services. Additionally, I currently hold the position of Trustee of Trust funds for the town of Andover, NH. Over my 30 year career, I have held roles with J Edgar Group and KPMG.
Together, We'll Discover A Better Way To Navigate Care