Make Every Health Decision Count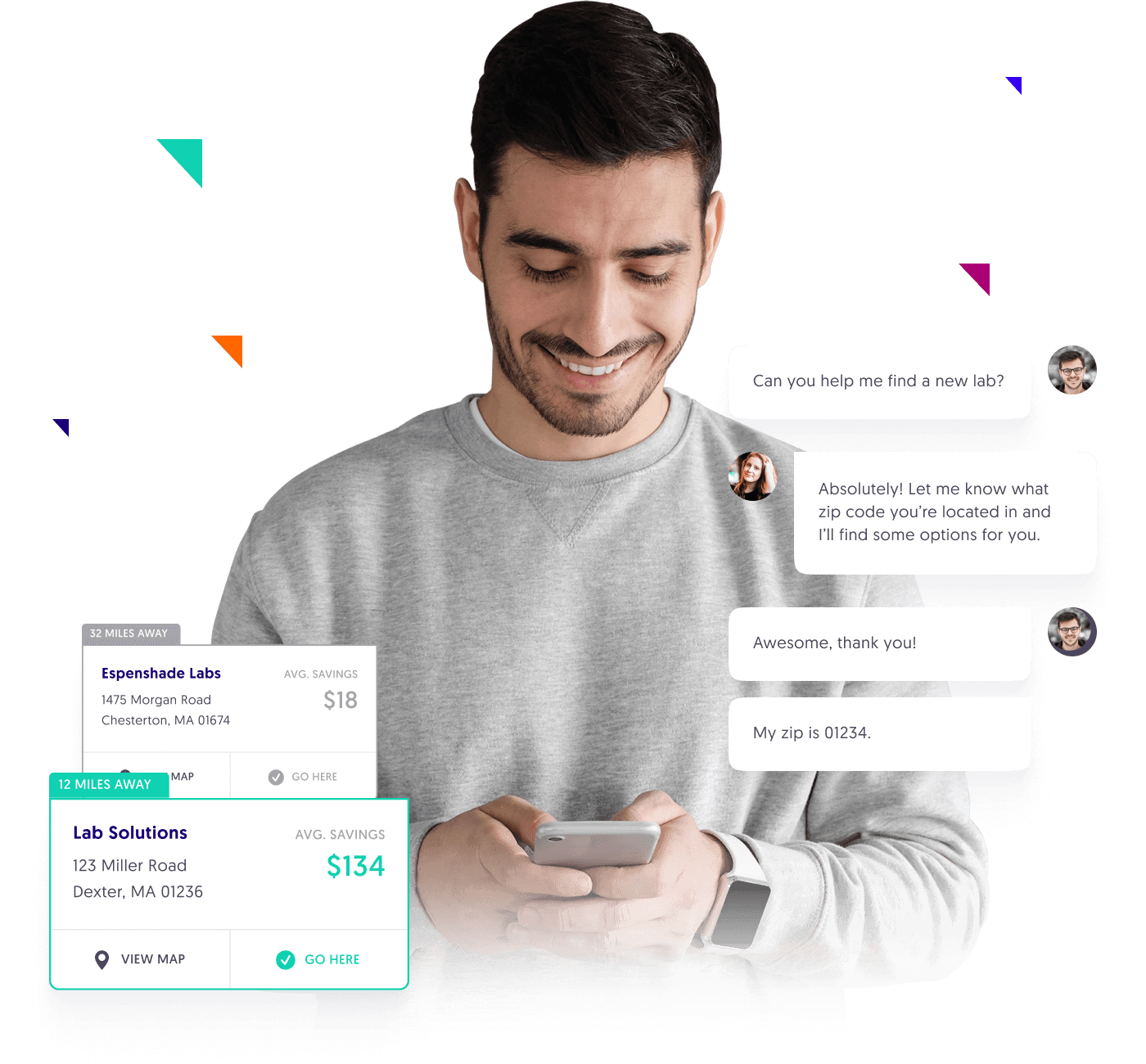 As an employer, you know you have options when it comes to your company's health coverage—but your employees might not.
However, they do possess the same luxury: the power to choose.

Empowering employees is what we strive for as a healthcare advocate. We'll help them explore every option at their fingertips and identify the choices that will serve them best—a difference you'll be able to spot at the company savings level.
Dedicated Healthcare Support Makes a Difference
How it Works—And Why It Matters
The right health care is not only about the right price. It's also about providing true value to your employees and their dependents. At Harlowe, we pave a way for employers to achieve both, improving member engagement while reducing costs.
We Help Employees Identify Lower Cost Providers

After you partner with Harlowe, your employees can download the app and contact our nurses for support when scheduling their health care services.

Our Nurses Provide Real-Time Guidance

Our team of Nurse Navigators helps employees identify a lower cost provider using your health plan's paid claims data, offering insight on where they will receive the best value.

We'll Reward Employees For Their Savings

When employees work with us to choose a quality, lower cost provider identified by our team, they'll receive a cash reward based on their savings.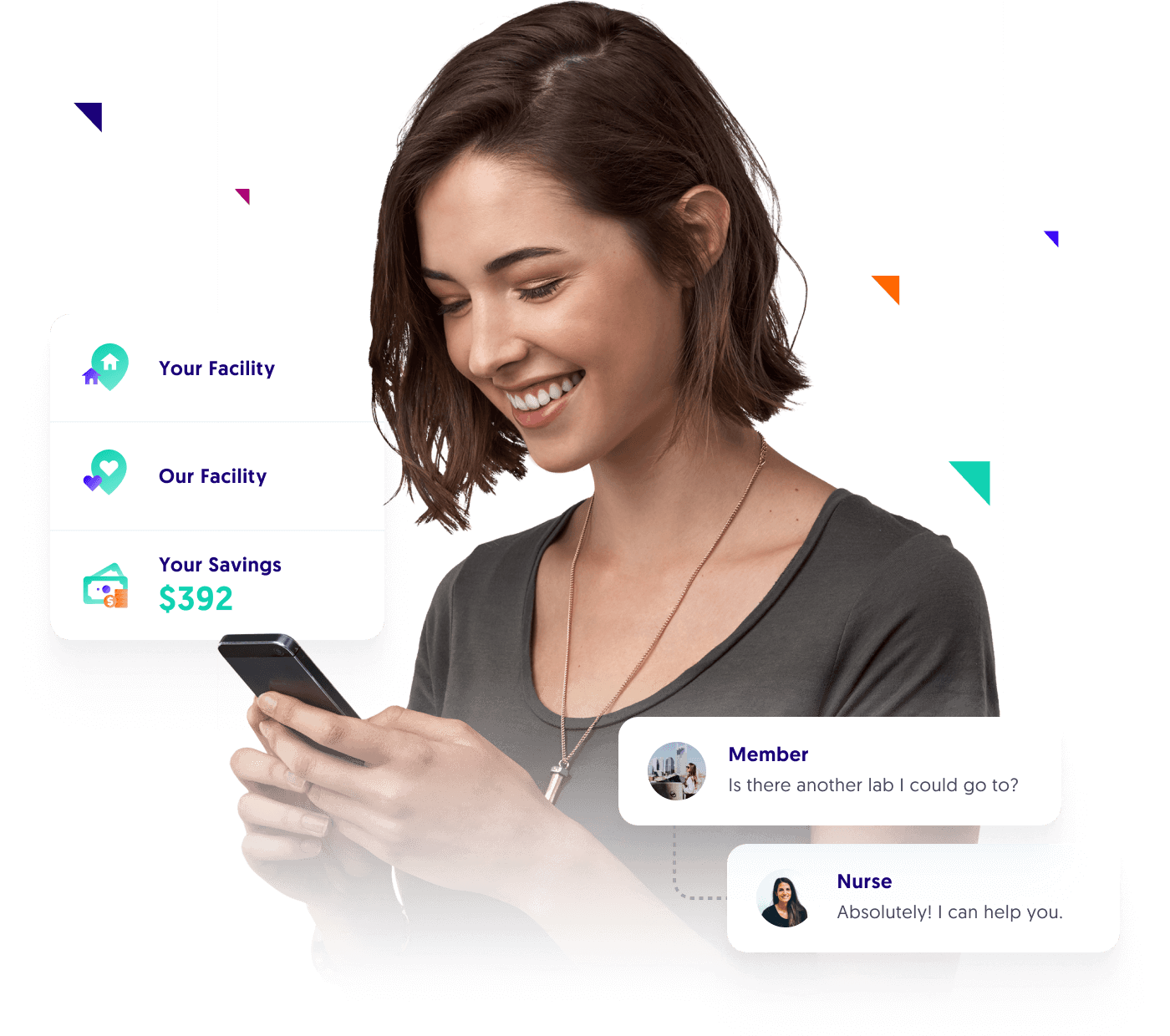 Let's Get Started
Discuss Strategies & Savings Opportunities
Our first step will be to review the basics together, i.e. what you need, what your employees need, and the ideal path for getting there.
Develop A Plan Driven By Data
Don't worry about crunching the numbers—we'll take care of the math and return to the table with a comprehensive proposal with potential savings.
Prep For Your Starting Point
We'll help your business, your employees, and their covered dependents prepare for a seamless transition, poised to make the most of their new health care support team.
Offer Employees A Seamless Healthcare Experience
Keeping costs down and employees taken care of can feel like a complicated balancing act, but our services were built to even the scales. Connect with us to learn more about how Harlowe can help.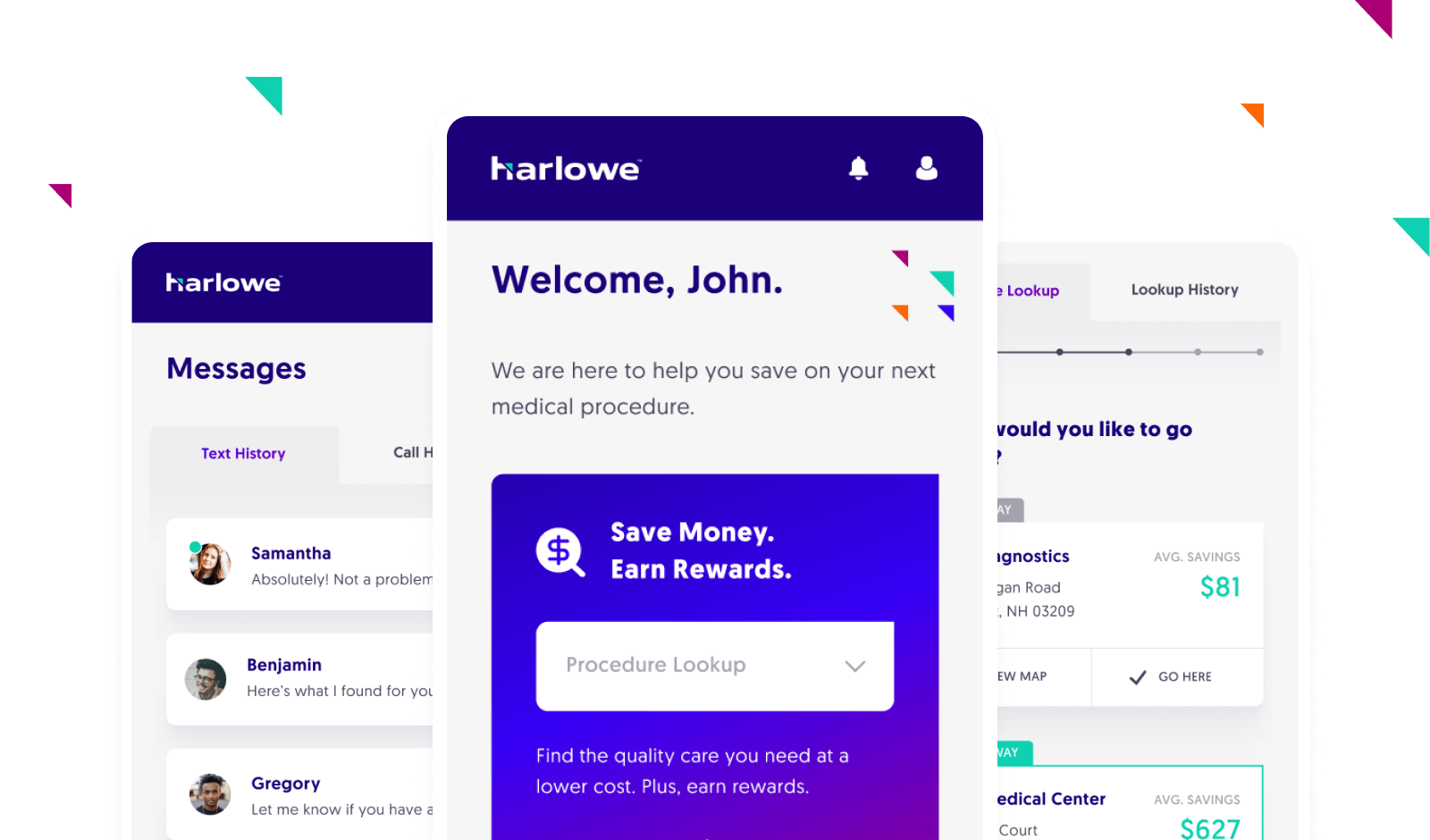 FAQ
Before discussing Harlowe with your employees, check out our frequently asked questions—generated from member and employer inquiries.
How can Harlowe help employers?
Harlowe's Nurse Navigators guide employees toward lower cost options for outpatient tests/procedures and reward them for choosing the best care at the best price—and when they save, you save. Every cost-efficient decision made by your employees and their eligible family members (with the help of our nurses) will positively impact your bottom line. Nurse Navigators will also assist with appointment rescheduling, medical record transfers, and updating prior authorizations as needed.
How are the rewards calculated?
In most cases, rewards are equal to 20% of claim cost savings generated by the Member's decision to receive services from a lower cost provider identified by our Nurse Navigators. Simply, the member's reward is equal to 20% of the savings between the price at the original provider and the price at the lower cost provider.*
There are some circumstances that cause Member Rewards to vary:
If Harlowe identifies less than $50 of claim cost variance within the geographic area determined by the member, since there are no lower cost providers available, there is no savings or reward.

If the savings generated by the Member's decision exceed $10,000, the maximum Member Reward of $2,000 applies.
*Some employer group reward schedules may vary from this standard. Please contact Harlowe to confirm details.
Who is eligible for the program?
All employees and dependents enrolled in your organization's healthcare plan are eligible to engage and save with Harlowe.
What does the onboarding process with Harlowe look like?
We don't believe in one-size-fits-all solutions. Our implementation & onboarding timeline depends upon your program selections. Further details, inclusive of an onboarding roadmap and collaborative communication charting, will be provided upon partnering with us. 
How do I inform employees about Harlowe's services?
We'll provide you with information about our resources for you to share with your members & their families, including important details about downloading the Harlowe app, finding lower cost providers, appointment scheduling, and rewards eligibility.  We will also work with you to learn more about your organization's communication styles and preferences to align our outreach campaigns with yours, as appropriate.
What happens when Employees do not choose a lower cost facility?
We're here to help—but our philosophy is that it's your health, your choice! Harlowe is a voluntary program designed to empower Employees with options and help lower claim costs, but it is their decision where they choose to receive care.
When should Employees expect to receive their reward?
There are a few variables that impact how quickly rewards are issued. The first is how quickly the provider submits billing to the insurance company. Once this happens, the insurance company processes the claim.  As part of the claim processing, the insurance company communicates with the Employee by sending the Explanation of Benefits (EOB). Typically, Employees can expect to receive Harlowe rewards 30 – 45 days from EOB receipt.
My Employees & their families have questions about Harlowe's services. Where should I direct them?
Our Nurse Navigators are available Monday – Friday, 8:00am-6:00pm ET. We are available by phone at 844-99HARLOWE, by email at nurses@harlowehealth.com, by live chat on our website or on our mobile app. There is also helpful information about member services on the Members section of our website.